JACKED TACOS
vegan catering menu / los angeles
SELF-SERVE JACKFRUIT TACO BAR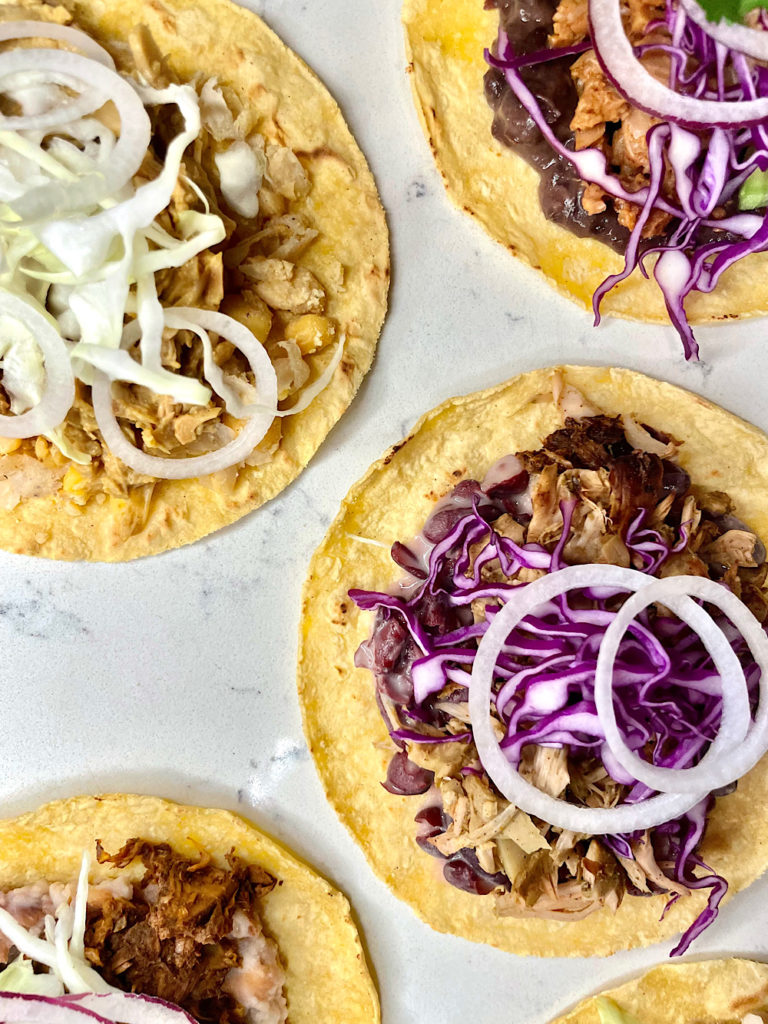 How it Works!
Have your guest count on hand. Our tacos are unexpectedly delicious to non-vegan guests so we suggest you order true to count 🙂 However, depending on the time and type of your event, less people may eat, so consider both for your budget.
Order with us here.
If you plan on serving for more than an hour or so, rent a chafing set (or get a disposable one here).
Have a sturdy tabletop space of about 6ft like this.
Be ready with utensils, plates and napkins (go eco!).
Receive your order from driver, perfectly.
Enjoy, review and share! #jackedtacos
$12 / per person
$350 minimum order. 

30-50: order 48hr in advance.
50 or more: order 1 week in advance.
Events canceled within 24 hours of the event are charged 100% of the total amount. Cancellations received 48 hours before the event are charged 50%.
Plates, napkins, utensils or chafing kit not provided.
INCLUDES (3-4 tacos / per person)
3 Jackfruit Blends

3 Bean Proteins

Garlic-Cilantro Rice

Corn Tortillas

Red + White Cabbage

Red + White Onion

Cilantro

Sour Cream

JACKFRUIT BLENDS…
Carolina BBQ
Slow cooked Carolina-style BBQ shreds.
Indian Curry
Stewed chunks in curry + coconut cream.
Mexican Mole
Authentic Oaxacan Mole shreds with a slight kick.
Jamaican Jerk
Smoky shreds seasoned with a spicy Jerk sauce.
Chinese Pepper
Savory steak-style chunks stewed in a green pepper gravy.
BEAN PROTEIN…